REASONS YOU'RE GOING TO LOVE BLUEBACK
Blueback is a truly inspiring new film that the whole family will enjoy. An incredible coming-of-age story, it follows Abby, a girl who befriends an ancient, enormous wild blue groper. When the fish and its entire habitat comes under threat, Abby decides to take on the poachers to save her friend… and becomes inspired to protect the world's coral reefs.

But there's more about Blueback we think you ought to know.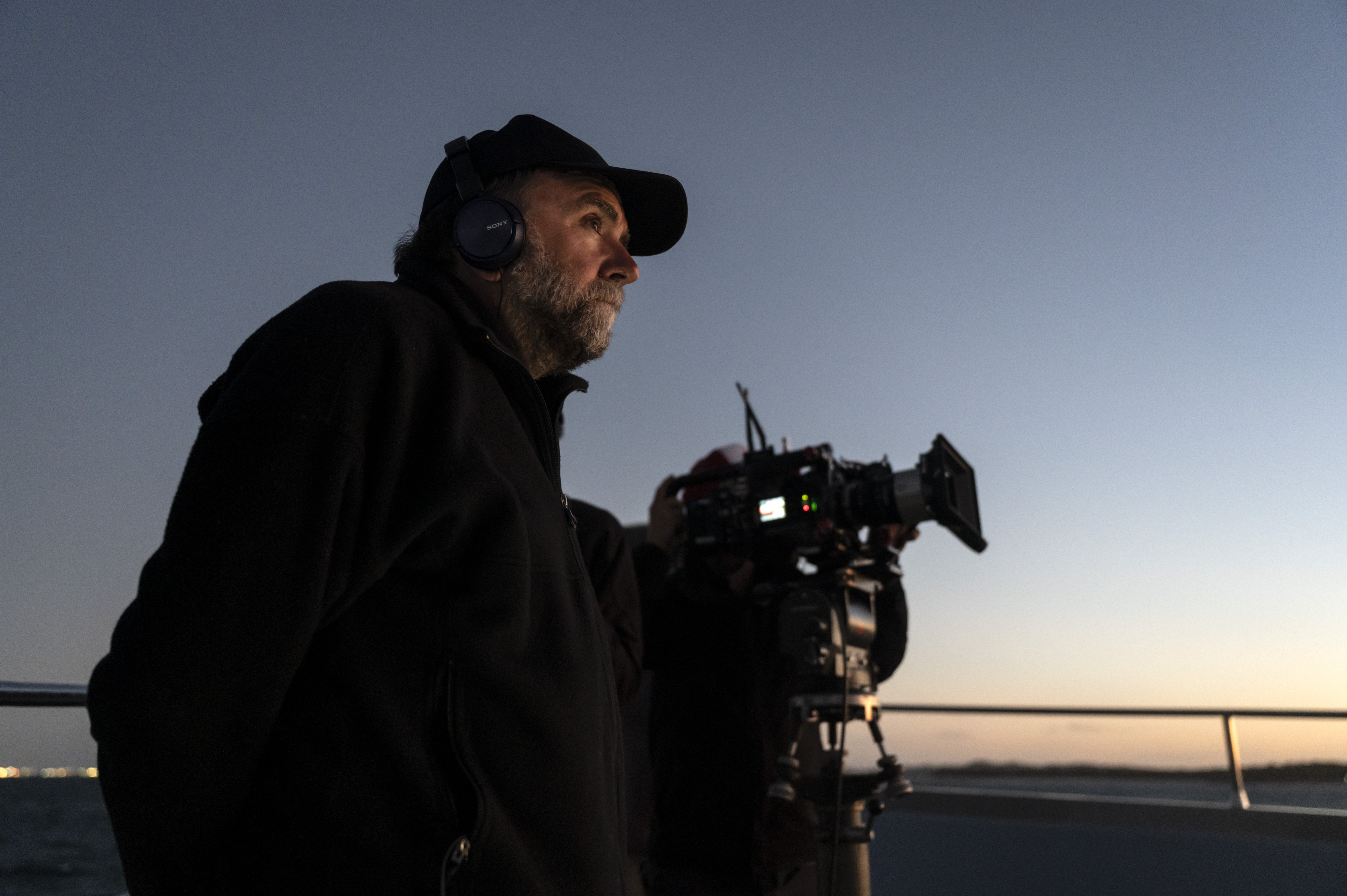 Written and directed by an icon
Robert Connolly is the genius who gave us the feel-good hit Paper Planes, but he also proved his chops as a director with depth and a hint of darkness for the box office smash The Dry. Connolly brings a warmth and humanity to any subject matter, so seeing him tackle a story as emotional, vast and vital as this one is going to thrill audiences.
Based on the beloved book
Look, you've obviously heard of Tim Winton, right? He's an Aussie literary icon, having written twenty-nine books, published in twenty-eight languages across the world. He's the mind behind such works as CloudStreet, The Turning and Breath. Blueback is one of his most uplifting stories. This incredible story was first published back in 1997, and fans of Winton's work are sublimely excited about seeing it make the leap to the big screen.
Shot like a dream
Blueback takes place on the stunning coastline of WA, so the filmmakers decided to head out and film it there. Shot on location in the great Southern region of WA, Blueback also boasts some of the most dreamlike, sumptuous underwater cinematography we've ever seen. It's like you're there with the characters, swimming alongside them - and if you don't believe us, go and check out the trailer.
An all-star cast
We've got some damn fine actors in Australia, but it's a treat to see so many of our faves in the same place at the same time. Radha Mitchell is an absolute powerhouse, The Dry's Eric Bana returns to team up once again with Robert Connolly, and Mia Wasikowska gives a stirring performance. Oh, and let's not forget newcomer Ilsa Fogg, who gives a captivating breakout performance. Read more about our fabulous cast.
An unforgettable score
It's sort of impossible to overstate just how big a deal this is: Nigel Westlake, one of Australia's greatest composers, composed the score for Blueback. Westlake is a multi-APRA and ARIA award winner, turning out the music in films such as Babe, Paper Planes and Ali's Wedding. He also teamed up with the incredible Melbourne Symphony Orchestra to record the score for the film.
Blueback comes alive
Thanks to Creature Technology, Blueback is a fully realised creature, made using mechanical puppetry. Creature Technology are responsible for Walking with Dinosaurs, so they're adept at creating big, bold, realistic creatures which come to life for audiences. Blueback wouldn't work unless the hero of the piece looked and felt completely real - and boy, does he.